Our wines
Grand Cru Classé
Saint-Émilion
OUR  wines
Elegance and intensity
The wines of Château La Tour Figeac are already and inspiring when drunk young due to their roundness and finesse, yet the incredible power of the structure and body suggests huge ageing potential. The complex bouquet is characterised by intense notes of black cherries and plums as well as red and black berries, and is complemented by underlying hints of violets. Notes of vanilla, coffee and spices – due to the ageing in new oak barrels – are already well integrated in the young wine in time these will add a light sweet spiciness.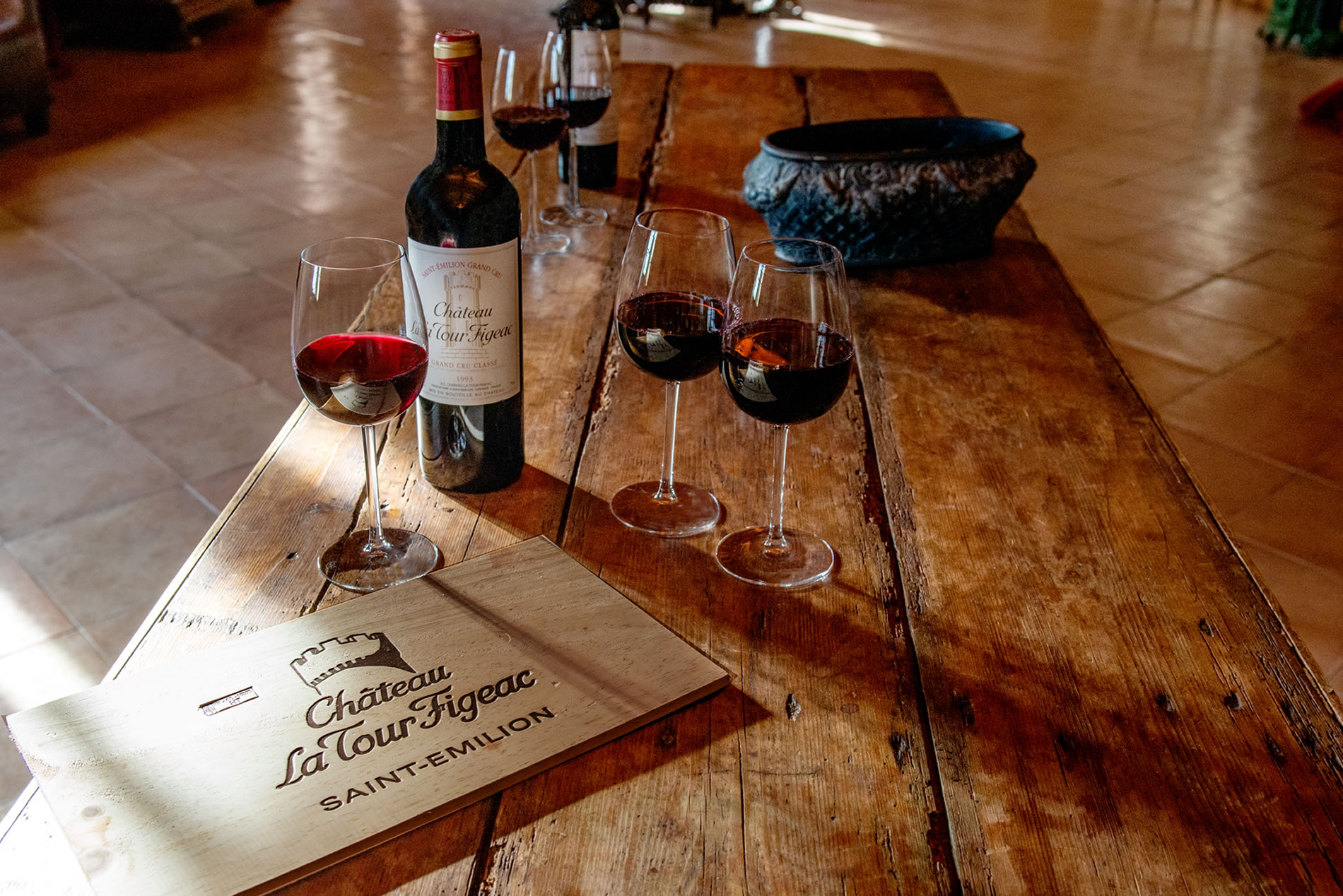 Château La Tour Figeac. Grand Cru Classé - Saint-Émilion
Vignoble Otto Rettenmaier.
Propriétaire à Saint-Émilion - France
Address
1, La Tour Figeac,
33330 Saint-Emilion.
CHÂTEAU LA TOUR FIGEAC - 1 la Tour Figeac, Saint-Emilion